Ever use the "Help" menu in 10.3 or 10.4. or 10.5? If you have, you know it's the slowest thing ever. But, in 10.6 (Snow Leopard), it's fast. Really fast. So, now, it's useful. If you'd previously given up on getting help from the Help menu, and you're now on 10.6, give it another try. You'll like it.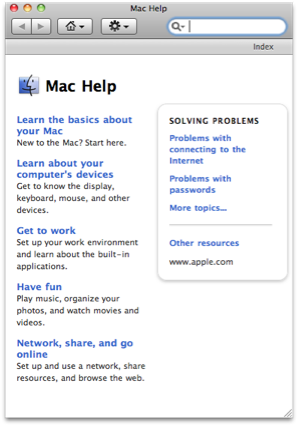 Check out my other posts-- there are more than 400. Need more help? Email me. But first, join the mailing list. People on the mailing list go to the front of the line.
---
Help me grow The Boyce Blog by sharing this post with your friends. These buttons do all the work. Thank you.