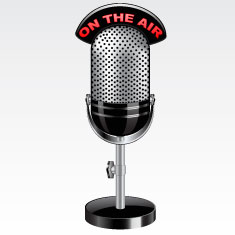 I'll be giving my annual "State of the Mac (and iPad, and iPhone)"
address this Saturday on the
Digital Village radio program
, hosted by Ric Allan and Doran Barons.
The show starts at 10 AM this Saturday, January 28th, 2012
and in Los Angeles you can listen to it live on the radio,
90.7 FM KPFK
. If you aren't within range of KPFK, listen over the internet using
this link
. And, if you miss the show, listen whenever you want by visiting
Digital Village's Audio Archive
. My part of the show will probably start around 10:20 AM but I'd tune in at 10 and listen to the whole show. Ric and Doran always have an interesting show, even when I'm not on it.
Check out my other posts-- there are more than 400. Need more help? Email me. But first, join the mailing list. People on the mailing list go to the front of the line.
---
Help me grow The Boyce Blog by sharing this post with your friends. These buttons do all the work. Thank you.